This was a wonderful sight at the Konkan City of PEN on Sunday morning that the consecutive 3rd yearly Marathon of Pen made the public especially children, youth and senior citizen storm into the PEN Municipal Stadium to participate the PEN MARATHON organized solely by Pillai HOCL Educational Campus, Rasayani.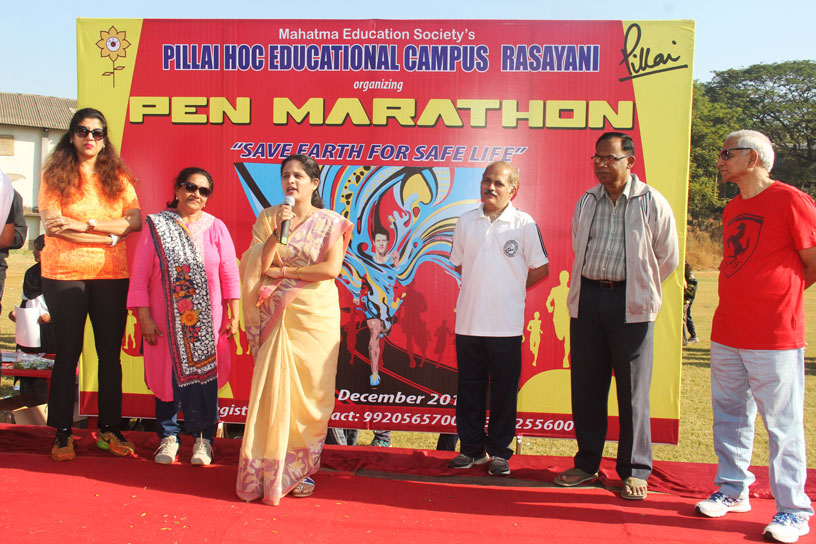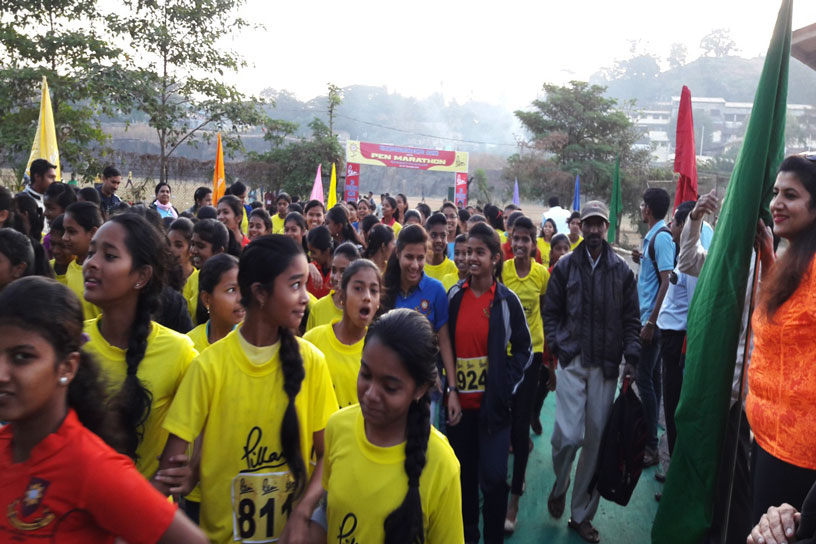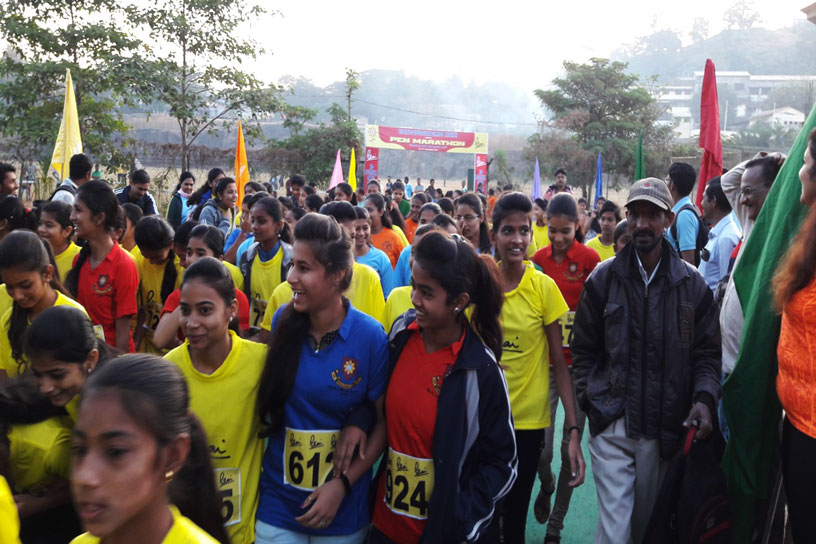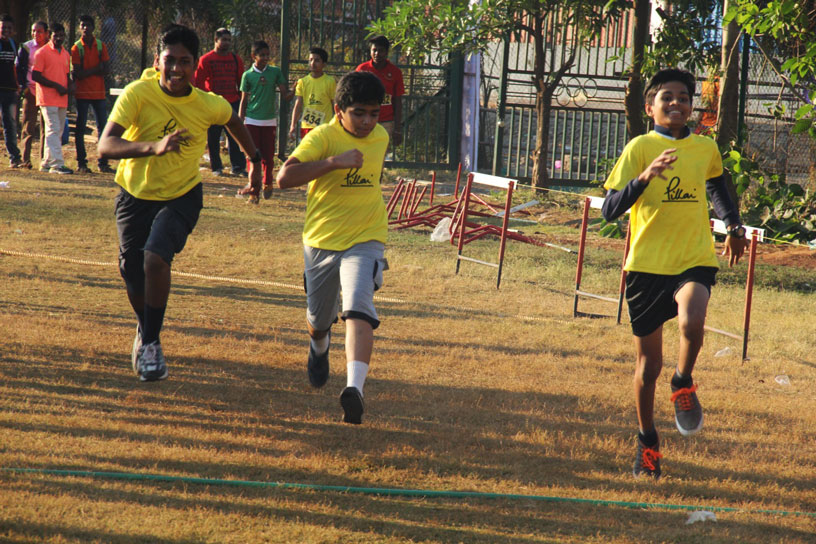 This is the Biggest Sports Event at PEN in the recent year and it is also the ONE and ONLY MARATHON witnessed by PEN. Thousands of students, youths and senior citizen took part in the event which flagged-off in various eight categories at 7:30 hrs on 18th December 2016, Sunday morning. Various distance races namely Under 17 years boys and girls, Under 19 years Boys and Girls, Open Men and Women and above 45 years men and women.
The following are the winners in various run:

| Category | Winners |
| --- | --- |
| Under 17 year Boys | Sandeep Pal |
| Under 17 year Girls | Pratiksha P. Kulaye |
| Under 19 year Boys | Karan Mali |
| Under 19 year Boys | Rutuja Sakpal |
| Open Men | Sujith Gamare |
| Open Women | Sunita V. Patil |
| Men above 45 years | Chandrakant Patil |
| Women above 45 years | Sandhya Kadu |
Newly re-elected mass leader and Punicipal Chairperson of Pen Municipal Council Mrs. Pritam Lalith Patil was the Chief Guest in the event. More than one lakhs rupees cash prizes awarded to the winners.
Dr. Chelpa Lingam, Principal Pillai HOC College of Engineering and Technology, Rasayani, Mr. Amar Mange, Principal Pillai HOC Polytechnic, Rasayani, Dr. Nusrat Shaikh, Principal, Vidyadhiraja College of Physical Education and Research, Panvel, Dr. Niedita Shreyans, Public Relation Officer, Pillai Group of Institutions, Mr. Padmakshan Padmanabhan, Director of Sports and Physical Education, Pillai Group of Institutions present in the event.